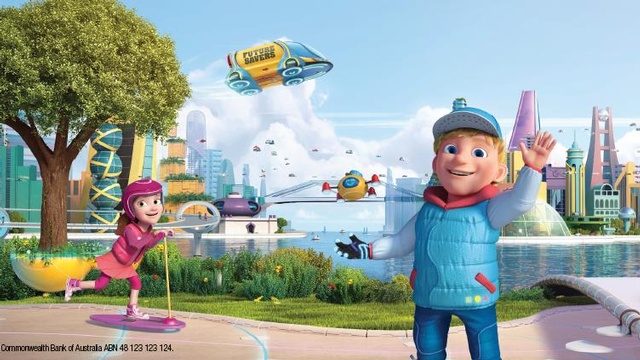 What's School Banking?
The School Banking program provides a fun, interactive and engaging way for young Australians to learn about money and develop good saving habits.
Run nationally since 1931 through participating primary schools, School Banking encourages children to regularly deposit money into their Youthsaver account and earn silver Dollarmites tokens, which can then be redeemed for an exciting reward through our Rewards Program.
It's also a great fundraising activity, with participating schools receiving 5% of every individual deposit made at school (up to $10), along with other benefits.
When is School Banking ?
Tuesday is School Banking day.
On-Line Account Applications  Account opening process is now on-line
Yellow wallet and deposit book – customers opening accounts online for their child/ren, will receive a yellow wallet and deposit book in the mail, within 5-7 working days.  If they are wanting to start School Banking prior to this arriving, they can use an envelope with the money included and the account details on the front.
Account Number – this is provided to the parent at the end of the on-line application process.  A great idea is to screen shot this page so that you have the account number ready for when the yellow wallet and deposit book arrives.
Opening accounts for more than 1 child –  If you are opening accounts for more than 1 child and are not an existing customer you will receive a client number when they open the first account and then when you go in to open subsequent accounts you are then classified as CBA customers.
Rewards Card – Rewards card will be provided online for parents to print out as needed.  Parents can print out the most up-to-date rewards card www.commbank.com.au/schoolbanking
School Banking