As a Catholic school our religious life is central in our day-to-day activities. Each class begins the day with prayer. This is the time to stop, listen and talk with God. All classes have a dedicated sacred space that acts as a focus for daily prayer.
The celebration of the Eucharist is also central to our faith and so classes attend a weekly parish Mass each Thursday on a stage-by-stage roster. We celebrate important liturgical events throughout the year such as school masses at the beginning and end of the year, at the commencement of each term, on special feast days such as St Joseph's Day, St Mary of the Cross and the Feast of the Assumption.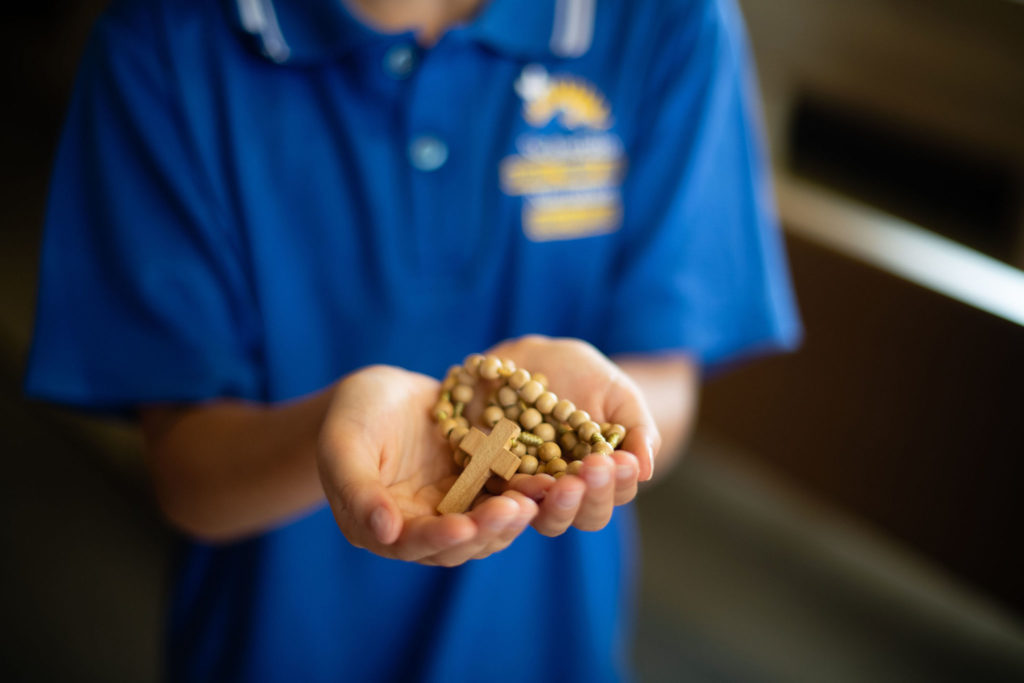 Other liturgical celebrations include our Holy Week Liturgy before Easter and our Advent celebrations leading up to Christmas.
We receive regular visits from our Coordinator of Parish Life and our two priests-in-residence. This ensures that the school community has constant contact with our church. The support from the parish continues to strengthen. The involvement of the clergy in the Leadership Camp, the Year 6 Reflection Day, classroom visits and liturgical celebrations helps deepen the students' understanding of their faith.
Our students are taught the concept of service learning; social justice is not just about raising money to send to the missions but it is about understanding at a deeper level our obligation to make life better for others. The social justice concept of "See, Judge and Act" is linked to the idea of "Head, Heart and Hands". As well as action we need to have a change of heart and learn about how we might bring about change. Catholic Worldview is the lens through which Catholics view the world. It is a tangible expression of our call to Catholic discipleship. Catholic Worldview pervades all aspects of the school's life including its policies, practices and procedures.
Focuses throughout the year include raising money for Project Compassion, support of a mission in the Kenyan village of Tangulbei with an annual fundraising initiative and contributions by families to the annual St Vincent de Paul Christmas Appeal. Students visit the local nursing home to perform for the residents at different items of the year including Christmas.