From our foundation in 1939 by the Good Samaritan sisters, through to today's modern educational institution, the provision of education grounded in Catholic values and traditions has been the basis for quality teaching and learning at St Joseph's.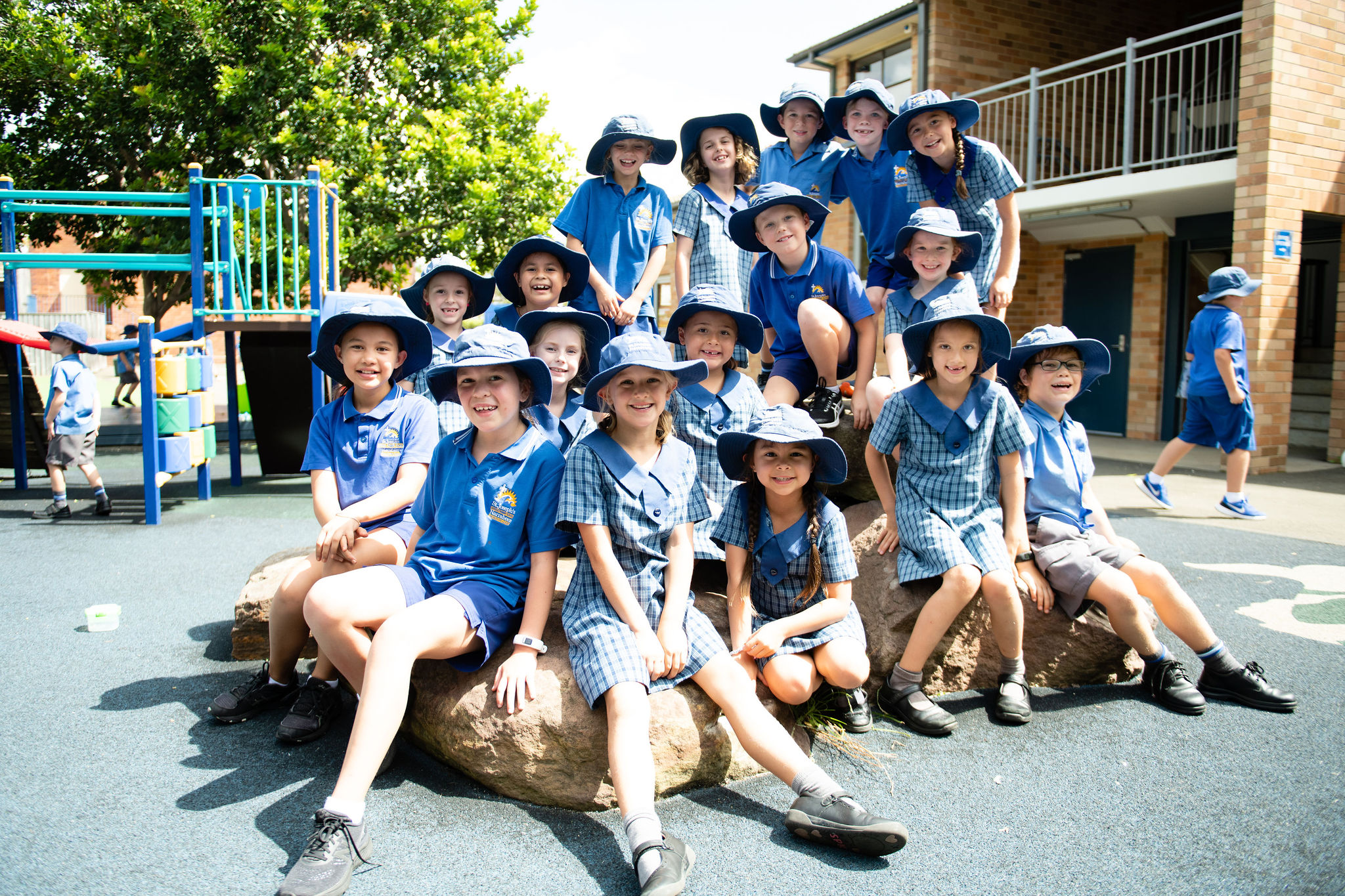 St Joseph's is a Catholic parish school that recognises each child as being unique and formed in the image of God. We are a school community where a friendly, trusting collaboration between Principal, Parish Priest, Teachers and Parents is fostered for the ongoing development of each individual.
Diverse curricula activities initiated and maintained by a team of caring and dedicated education professionals, well-maintained grounds and facilities and parent involvement combine to produce a dynamic learning community.
Based on our school motto "Build in Love", our students are invited to engage in social justice programs. In doing so, we give expression to our Catholic beliefs by making relevant connections to the contemporary world.
St Joseph's Catholic School is blessed with a dedicated and caring staff that has created a nurturing Christian environment that epitomises the Benedictine charism of our founders and the spirit of St Joseph. Our vibrant curriculum ensures that rich, relevant and varied learning opportunities are offered to all our students. Children graduating from St Joseph's, do so having had their Catholic faith deepened and with necessary academic skills to be lifelong learners.
Our Vision
Inspired by our motto, "Build in Love", we at St Joseph's School, Narrabeen, a Catholic community of learning, are committed to providing our children with a challenging education in a safe, nurturing and inclusive environment.
Our Mission
Build a Catholic community whereby we;
Teach, model and uphold Gospel values and the traditions of the Catholic Church.
Guide children in their spiritual journey through a developmental, religious education curriculum.
Provide opportunities for children to develop a personal relationship with Christ.
Celebrate successes and sacramental moments.
Encourage children to be reflective and prayerful.
Develop a reverence for the earth and its resources and of all creation.
Provide a challenging education which;
Is child-centered and holistic (spiritual, emotional, intellectual, physical and cultural).
Prepares children to face the future with a positive attitude and outlook.
Utilizes an integrated curriculum which allows children to reach their full potential.
Equips children with the skills required to be productive in the wider community.
Nurture a safe and inclusive environment by instilling the core values of;
Community
Respect
Compassion
Stewardship
Through these values, we aim to develop partnerships between, child, parent, staff, parish and community.
We strive to develop compassion and respect with our students by recognising the uniqueness of each person.