Our Swim Program will commence in Term 4 for Kindergarten, Year 1 and Year 2 students at Terrey Hills Swim School.
Please submit this Google Form permission no later than Monday 16th September.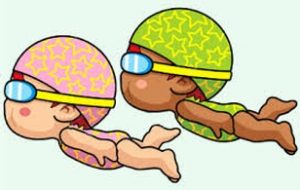 IMPORTANT:  Please complete and submit individual forms for each child
WHEN: Commencing Thursday 17th October 2019 to Thursday 12th December 2019 (excluding 28 November) – commencing week 1 of term 4
WHERE:  Terrey Hills Swim School
UNIFORM:  Students must wear their sports uniform including shoes and socks.  They may wear swimmers under their uniform or they can bring swimmers to school to change into.
WHAT TO BRING:  Swimming costume, Goggles, Swim cap, Towel, T-shirt, Sandals
TRANSPORT:  Students will travel to and from the venue by bus.  The bus will leave St Joseph's at 11am and return to school at 1pm.