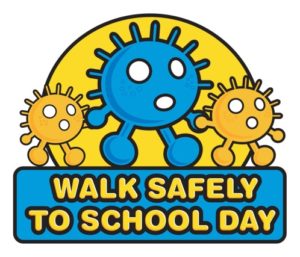 St Joseph's will be participating in National Walk Safely to School Day on Friday 17th May (Week 3). This is an annual event held across Australia encouraging primary school children and their parents/carers to walk regularly and safely to school promoting healthy lifestyle choices.
The walk will begin at 8am where the Pelican Path meets the Ocean St Bridge and we will loop around through Lake Park and along the walking path parallel to Pittwater Rd arriving at school at approximately 8:30am. Families are encouraged to join us anywhere along the walk.
No scooters, bikes or skateboards are to be brought on the walk please.
Please note that if it is raining, the walk will be cancelled. We will send a notification via the school App in the morning. Check out the web site www.walk.com.au for more information