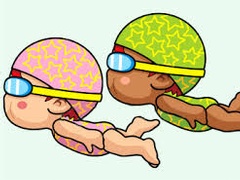 Our Swim Program will commence in Term 4 for Kindergarten, Year 1 and Year 2 students
Students will travel to and from the venue by bus. The bus will leave St Joseph's at 11am and return to school at 1pm.
Please complete the Google Form permission no later than Monday 17th September.
IMPORTANT: Please complete and submit individual forms for each child
WHEN:  Thursday 25th October 2018 to Thursday 13th December 2018
WHERE:  Terrey Hills Swim School
UNIFORM:  Students must wear their sports uniform including shoes and socks. They may wear swimmers under their uniform or they can bring swimmers to school to change into.
WHAT TO BRING:  Swimming costume, Goggles, Swim cap, Towel, T-shirt, Sandals