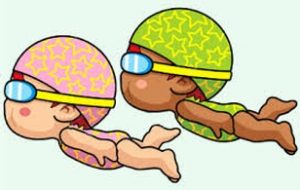 Our annual school swimming carnival will be held at Manly Swim Centre on Thursday 13 February, 2020 for Years 2-6 students only.
Please submit Google Form permission/entry no later than Wednesday 5 February, 2020.
LINK:  https://tinyurl.com/se3rt9x
IMPORTANT:   Please complete and submit individual forms for each child
WHEN:  Thursday 13 February, 2020
TIME:  12.30pm – 3.30pm
WHERE:  Manly Swim Centre
UNIFORM:
Students must wear their sports uniform including shoes and socks and their colour house t-shirt. They are to wear swimmers under their uniform. This must be a one piece swimming costume for girls and no boardshorts for boys.
WHAT TO BRING:
Goggles
Swim cap
Towel
Sun screen
Water bottle
Healthy lunch
All students will travel to the venue by bus. The bus will leave St Joseph's at 11.30am and return to school by 4.00pm. Please note the return time will not be in time for School buses. You may choose to take your child home from the swim centre at the completion of the carnival.
The children will compete in the age group they are turning in 2020. For example if they turn 8 in 2020, they will compete in the 8yrs race. Please note: children cannot proceed to the Northern Beaches Carnival in an event unless they swim in the 50m race for that event. They must be at least 8 years old to attend the Northern Beaches Carnival.
PLEASE NOTE -THERE WILL BE NO RACE ENTRY CHANGES ALLOWED ON THE DAY OF THE CARNIVAL.
Please also note there will be an entry fee for ALL spectators.