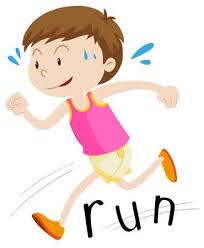 All students from Year 2-6 are invited to attend the St Joseph's Cross Country Trials. These trials offer students the opportunity to be chosen to represent St Josephs at the Northern Beaches Cluster Cross Country Carnival at Rat Park on Wednesday 8th May 2019. The top 6 runners from each age group and gender are chosen from Under 8 through to Under 12's.
If you would like your child to participate, please complete Google Form permission
WHEN – Monday 1st April 2019
TIME – 11.30am- 2.30pm
WHERE – Narrabeen Lagoon/Lake Park; students who choose to run will be walked to the start of the race and walked back to school
WHAT TO WEAR – school sports uniform and runners/trainers
WHAT TO BRING – Water bottle, hat and any required medication
DISTANCES –
Children turning 8, 9 or 10 – 2km
Children turning 11 or 12 – 3km
HELPERS – We need plenty of helpers to help with set up, registration, course marshalling and ribbons. Please indicate on the form below if you can help on Monday 1st April.
Many thanks
Mrs Nicola Frost – PE Teacher